We talked all things Spring wedding flowers last week, and we are back today to talk about the best flowers to use for a summer wedding. We are also giving you the details on pricing and which flowers not to use for a summer wedding.
List Of Summer Wedding Flowers In Season
Anemone, Asters, Button Chrysanthemums, Calla lilies, Cymbidium Orchid, Dahlias, Daisies, Delphinium, Freesia, Geraniums, Hydrangeas, Iris, Jacobs ladder, Larkspur, Phalaeonopsis Orchid, Queen Anne's lace, Roses, Shasta daises, Spider Chrysanthemums, Stock, Sunflower, Viburnum, Zinnia
Summer is one of the most popular seasons to get married. We love all things related to summer wedding florals because they are bright and typically fairly hardy to withstand the heat. So which of these pretty blooms should you avoid?
Filler stems. Summer brings us some colorful fillers for our wedding floral arrangements. Some good fillers to use for summer include Queen Anne's Lace, Waxflower, Limonium and Hypericum.
List Of Summer Wedding Flowers to Avoid
Summer wedding flowers to avoid are those with delicate petals such as hydrangeas, peonies and anemones. These flowers can wilt and droop when exposed to heat. This doesn't mean that you need to leave them out of your wedding completely, it just means they might work better in centerpieces that are submerged in water for the entire time. We would certainly avoid using these flowers in bouquets and boutonnieres.
Bulb flowers are also on our list of summer flowers to avoid. These flowers include tulips, daffodils and hyacinths. They have the tendency to droop and they do not hold water as well as some of the flowers mentioned above.
Tips for Using Summer Flowers
These tips will help your summer flowers stay fresh during your big day.
Keep bouquets in water until you walk down the aisle.
Place these bouquets in water in between pre-ceremony photos.
Tell your coordinator to mist any outdoor arrangements with a spray bottle to keep them fresh as long as possible.
Price Guide for Summer Flowers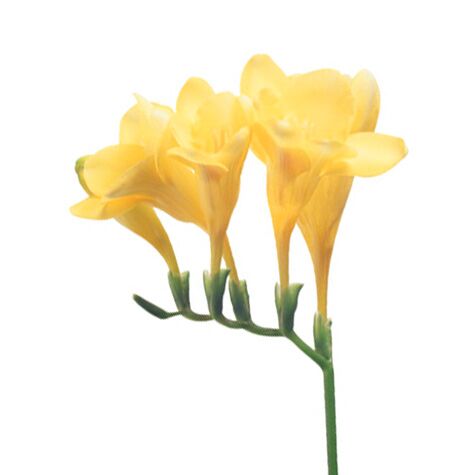 $: Peruvian lilies (also known as Alstroemeria), Bouvardia, Carnations, Chrysanthemum, Coxcomb, Dahlia, Daisy, Freesia
$$: Cornflower, Cosmos, Delphinium, Gardenia